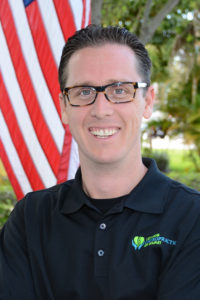 Brian Moriarty, D.C.
Dr. Brian Moriarty B.S., D.C. has been in private practice for 11 years. He comes from a large family of chiropractors, including his father who gave him his 1st adjustment when he was just 10 minutes old. He went to Oglethorpe University in Atlanta where he received a B.S. in Mathematics. He attended Palmer College of Chiropractic Florida in Port Orange where he was honored with the Virgil Strang Philosophy Award at graduation. He has worked on over 200 professional athletes in sports like golf, baseball, and tennis, including several Hall of Famers and Olympians. He has worked at 2 of tennis's majors, the French Open and the US Open.
Now residing in Stuart, Dr. Brian's practice Loving Chiropractic of Stuart is currently centered on families, especially pregnant women and babies. He performs the Webster technique which is a specific sacral adjustment to help facilitate the mother's pelvic alignment and nerve system function. This in turn balances pelvic muscles and ligaments, and reduces torsion to the uterus. He loves seeing kids of all ages in his practice to help them with many childhood ailments.
Dr. Brian Moriarty currently is the Vice-President for the Stuart Sunrise Rotary Club, and serves on the Board of Directors for the Florida Chiropractic Society, Elev8Hope, Habitat for Humanity Martin County, Hobe Sound and the Palm City Chamber of Commerce. He partners with several great charities like the Humane Society of the Treasure Coast, Martin County Healthy Start Coalition, and the Salvation Army. He was 1 of the "Star Dancers" for Dancing With the Martin Stars 2017 and took first place in the event. He was named "2017 Best Chiropractor in Martin County" by TCPalm.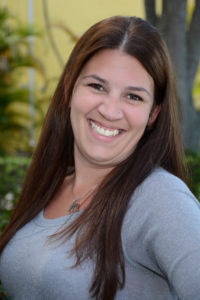 Christina Niro, Administrative Assistant
Originally from New Jersey, Christina is a former Navy medic. She moved to Stuart in 2012 and is the Administrative Assistant at Loving Chiropractic of Stuart. Christina studied radiology, anatomy and physiology at Brookdale College and is a Florida Registered Chiropractic Assistant. She is the mother of two children and enjoys travelling, reading and bowling.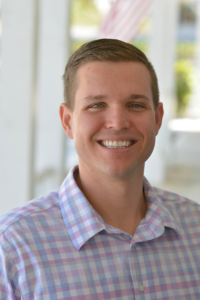 Spencer Perna, D.C.
Dr. Spencer Perna is a graduate of Palmer College of Chiropractic where he graduated Cum Laude. His passion for Chiropractic began in his early twenties when he wanted to better himself with wellness and preventive care. Dr. Spencer realized that the world needs more Chiropractic care and his calling was found. Dr. Spencer is a local who grew up in both Martin and St. Lucie counties, graduating from Centennial High School. His wife Cori is a Martin County native and biology teacher at Martin County High School. In their free time Dr. Spencer and Cori enjoy walking their dogs, trying new foods, and spending time with friends and family.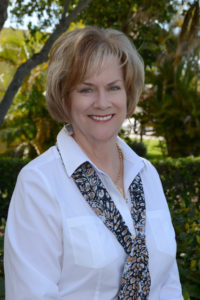 Cathleen Owen, Community Liaison
Cathleen is the Community Liaison for Loving Chiropractic of Stuart. Originally from Fort Lee, New Jersey, Cathleen continued her career in Real Estate Development when she relocated to Boca Raton, Florida in 1982.
She moved to the Treasure Coast in 1990 and joined the Visiting Nurse Association of Florida as Marketing Director.  Cathleen also served as the Director of Community Development for New Horizons of the Treasure Coast and raised more than $2Million for the construction of the Children's Crisis Stabilization Center in 2011. Cathleen's enjoys travel, golf and spending time with her family right here in Stuart, Florida.